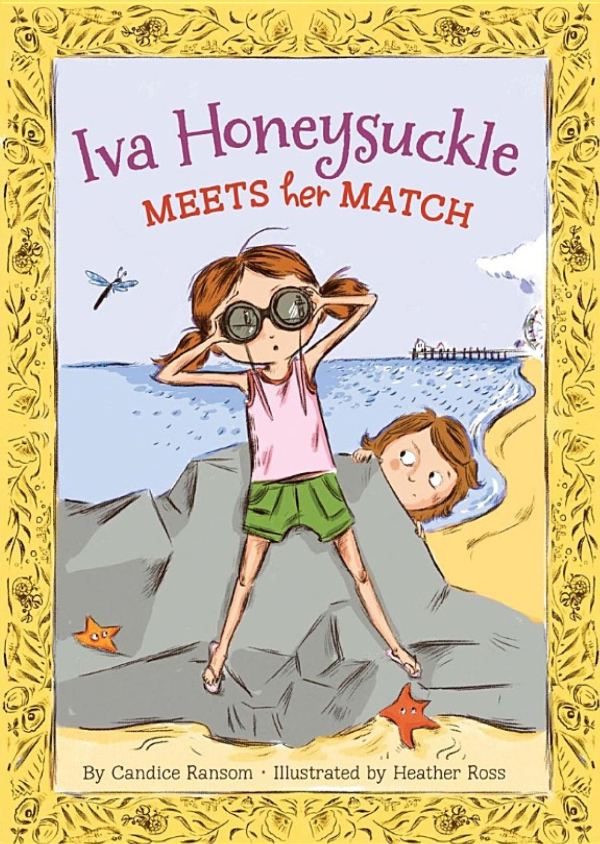 By Candice Ransom
Illustrated by Heather Ross
Disney-Hyperion Books
Ages 7 to 10
ISBN-13: 978-1423135142
Chapter One: The All-Girl-Plus-One-Boy Trip of a Lifetime
     Iva Honeycutt watched her cousin Heaven pull a card from her Daily Life deck.  Heaven looked at the pink index card and frowned.
     "What's it say?" Iva asked, in spite of herself.
     "Make a soap dish from the lid of an oatmeal box.'"  Heaven shoved the card back into the deck. "I don't feel like doing that today."
     "Who would?" Iva said.
Uncertain, Virginia, is no place for an explorer like Iva Honeycutt (aka Iva Honeysuckle) to spend the summer. When Iva finds out her family is going on vacation, she knows she will make her next great discovery at Stingray Point.  The very name promises adventure and danger. When Iva hears about the legend of Chessie, the town's sea monster, she knows spotting the elusive creature would blow all other discoveries out of the water.