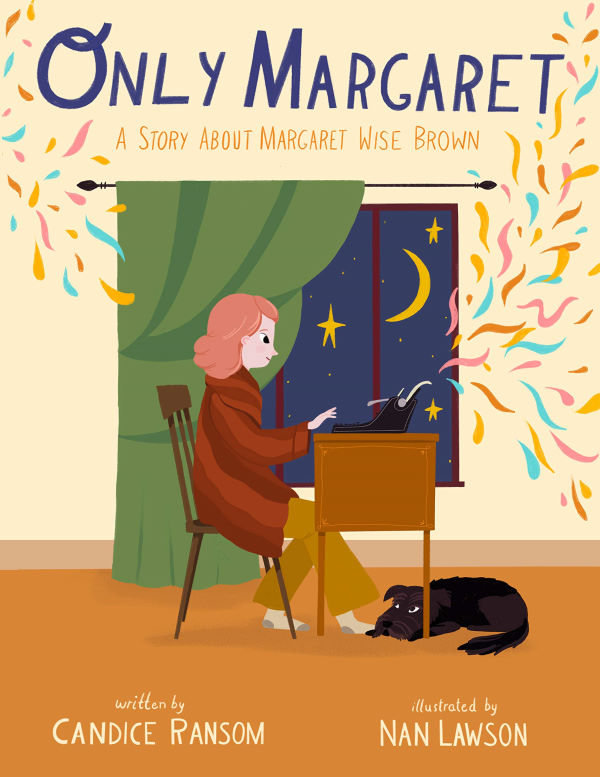 by Candice Ransom
illustrated by Nan Lawson
Eerdmans Books for Young Readers
ISBN-10: 0802855083
ISBN-13: 978-0-80285-508-4
Only Margaret: A Story About Margaret Wise Brown
A story about the amazing author of more than a hundred picture books, including Goodnight Moon, The Runaway Bunny, and other classics.
When Halley's comet arrived in 1910, so did an extraordinary person: Margaret Wise Brown. Margaret had a boundless imagination and a gift for spinning stories. From smuggling rabbits onto trains to scribbling stories about island whispers, Margaret embraced adventure in life and on the page. This whimsically illustrated biography shares how an independent, fun-loving woman became a trailblazer of the modern picture book.
Candice Ransom spent fifteen years working on this book, a labor of love, a project that wouldn't let her give up. She enjoyed every minute she spent in Margaret's world.