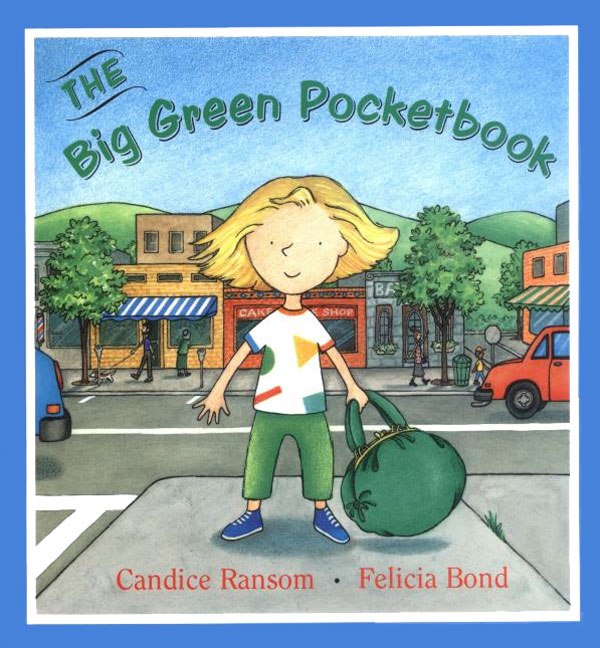 By Candice Ransom
Illustrated by Felicia Bond
HarperCollins
ISBN-10: 0064433951
ISBN-13: 978-0064433952
Read the true story behind
The Big Green Pocketbook.
On her day in town with her mother, a little girl starts off with an empty big green pocketbook—just like her mother's—and along the way collects pieces of her day to put inside, inventing stories for each treasure.
25 Years of 5-Star Reviews! The Big Green Pocketbook is officially a classic!
Absolutely Brill:)
"Wow, what a sweet book … This is a delightful book that moms and daughters will enjoy, but both boys and girls like hearing it, and seeing the usual best from Candice Ransom and Felicia Bond's wonderful illustrations."
Absolutely enchanting
"This is my favorite book to give as a little girl birthday present (although my son loves it too).  What little one doesn't love a day of special attention and big girl errands with a parent?  Definitely one of our favorites and a real treasure."
But he LOVED it!
"I was a bit worried about getting this one for my very 'boy' son.  But he LOVED it!  I also did it with my preschool class, all but one are Boys, they too loved it!"
This was one of my favorite books …
"This was one of my favorite books to read to my sister when she was little, and now I have read to my own little girls.  A book that several generations can enjoy is always a gem."
Activities to Fill Your Own Pocketbook (or Pocket):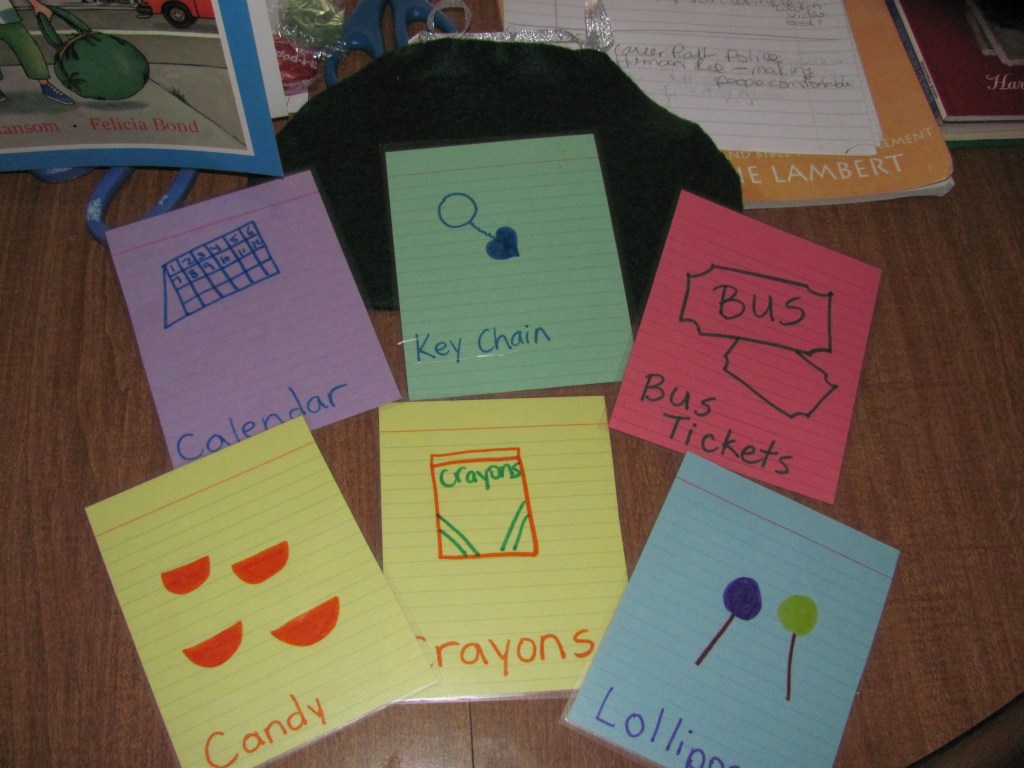 Mom blogger and homeschool educator Amy, shares how she modeled the fun of collecting mementos with her children, just like in The Big Green Pocketbook.