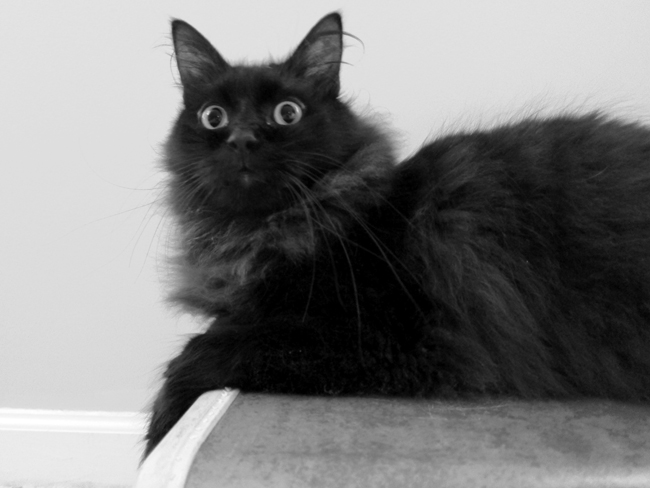 The last time I posted about Atticus, he was heading into the record books as The Worst Cat in the World.  When I left for Hollins this summer, I gave my house one fond final look, knowing it wouldn't be the same when I came back.
Amazingly, the house was the same when I returned home at the end of July.  But somebody had swapped our fuzzy teenage kitten for an 11-pound furry black bear of a cat.  Atticus is now a year old.  Has he settled down any?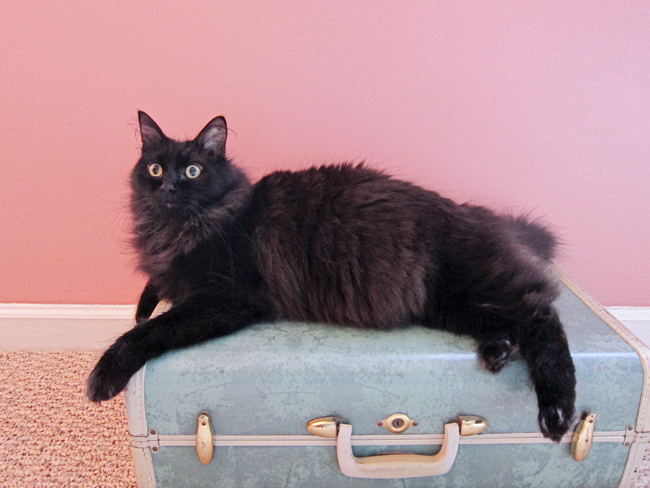 He still gets in the sink, mainly to admire himself.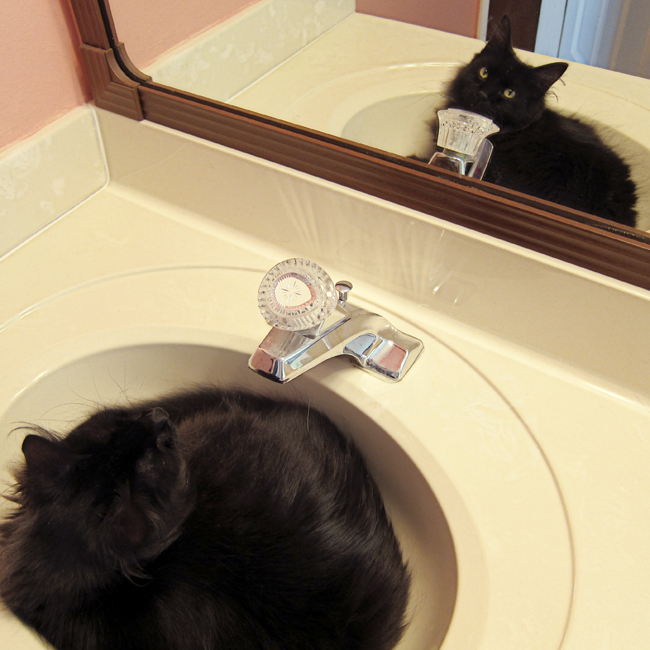 He still gets on my desk and walks all over the keyboard, making my computer do horrible unfixable things.   I push him off the desk, but he sneaks back, thinking I won't notice.
Nope.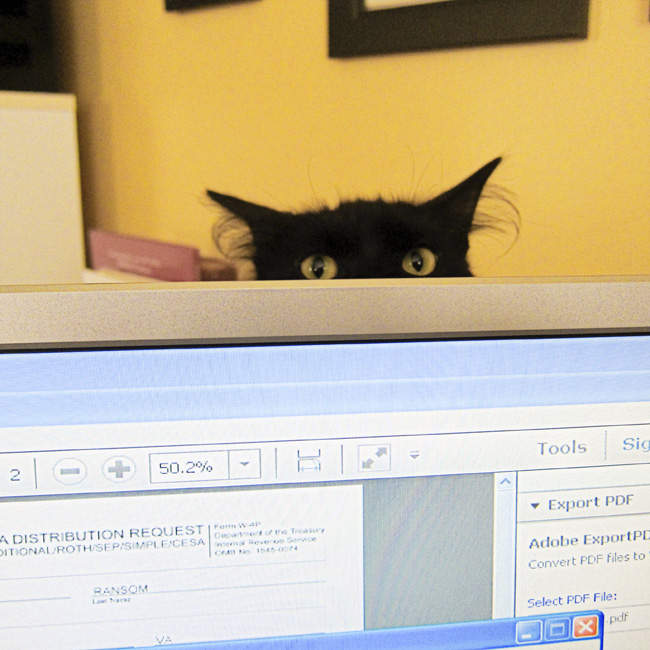 Nice try.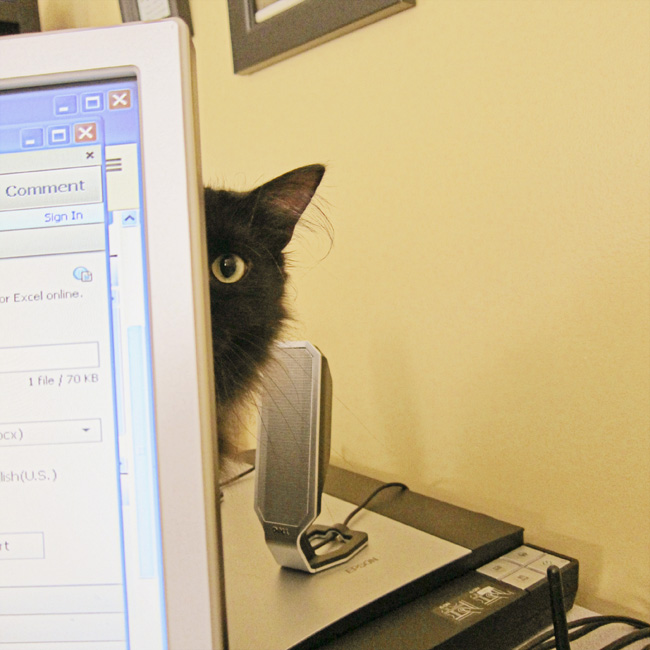 Unh-uh.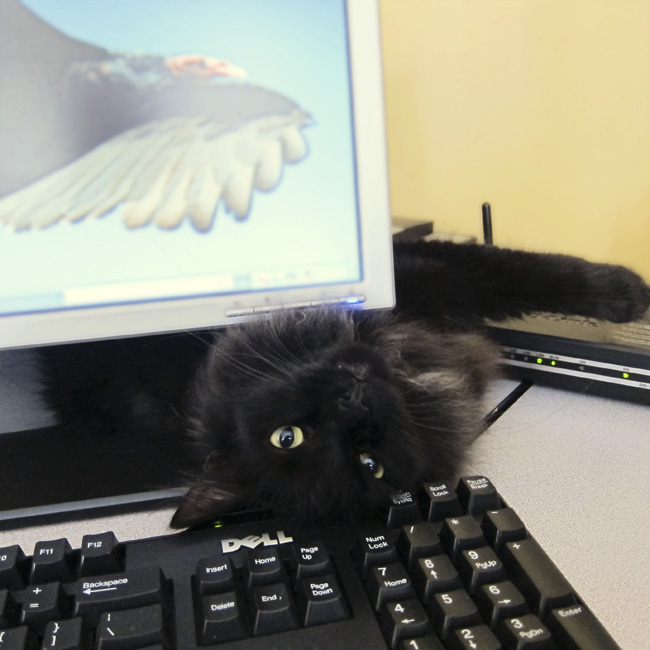 He still gets in boxes, only he doesn't fit so well any more.  What you are seeing is a box of furry belly, hind feet against the back, head and front feet under the flap.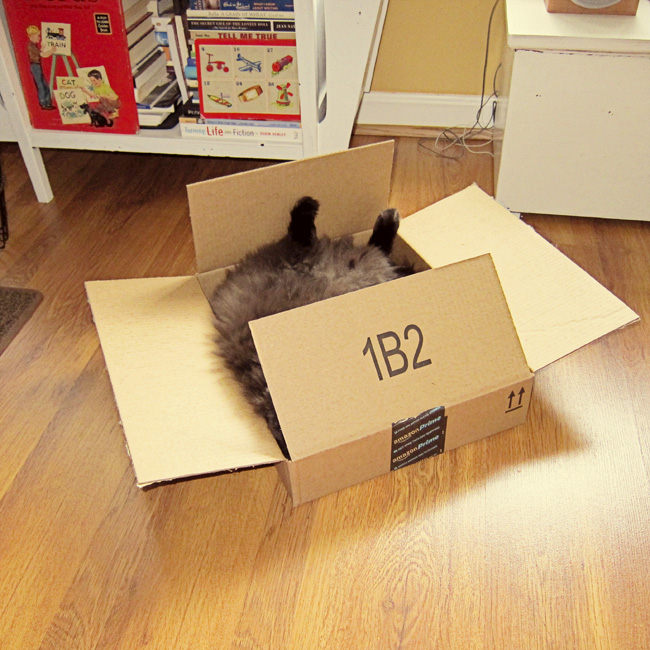 Remember when he slept so sweetly (and briefly) in the vintage wire baskets on my desk?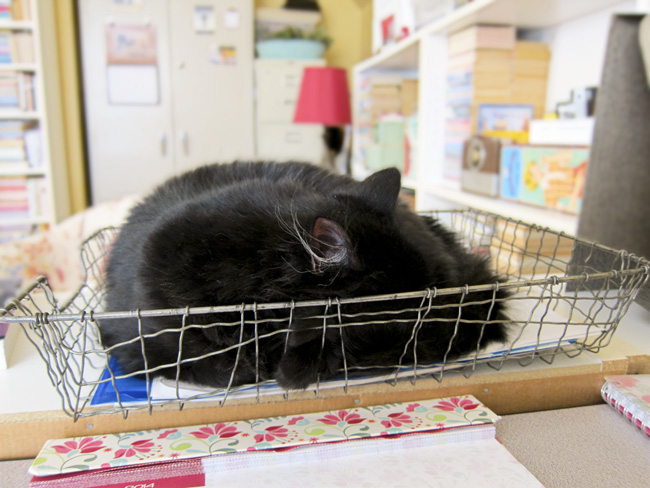 Well . . .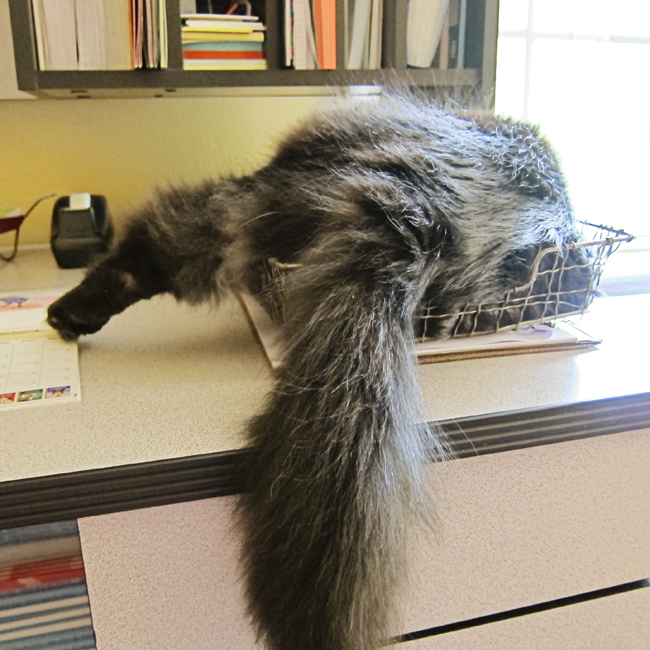 He is still a pill and still earns Time Out in the laundry room.  But somehow he wormed his rotten little self into our hearts.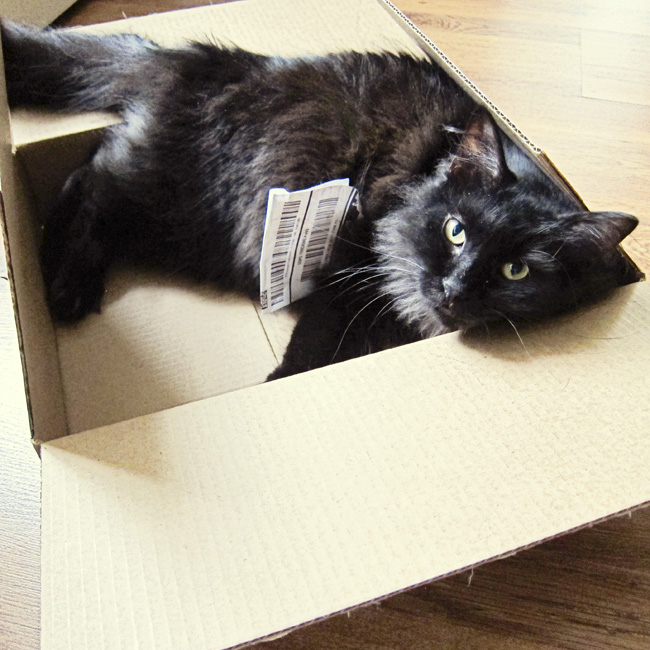 I guess we'll keep him.