I love winter indoors.  Outside, not so much.  I'm not a fan of snow, bitter temperatures, ice, chilling rains, and many gray days in a row that constitute a Virginia winter.  Even as a kid, I didn't like winter sports.
So, every January and February I escape Virginia and head to Britain.  I read British books, buy British travel magazines, and scour the international aisle in Wegman's for lemon curd, crumpets, and imported cookies.  And tea!
My taste in tea is white–the only kind I drink because it's mild and low in caffeine.  White tea has suddenly become very popular for its health benefits.  I can make little tea sandwiches, but I'd rather cut to the chase and fix scones, crumpets, and shortbread.  I don't care if I never see another sprig of kale or grain of quinoa.
My tastes in reading are broad: from Alice in Wonderland and Through the Looking Glass (but not Carroll's Sylvie and Bruno), to chick lit by Jenny Colgan, whose characters are always running tea shops or bakeries in remote Cornwall or the Outer Hebrides, and Sophie Kinsella's London-infused capers, to the hunting and gun dog mysteries of Gerald Hammond, to the country house sagas of Elizabeth Jane Howard and Susan Howatch.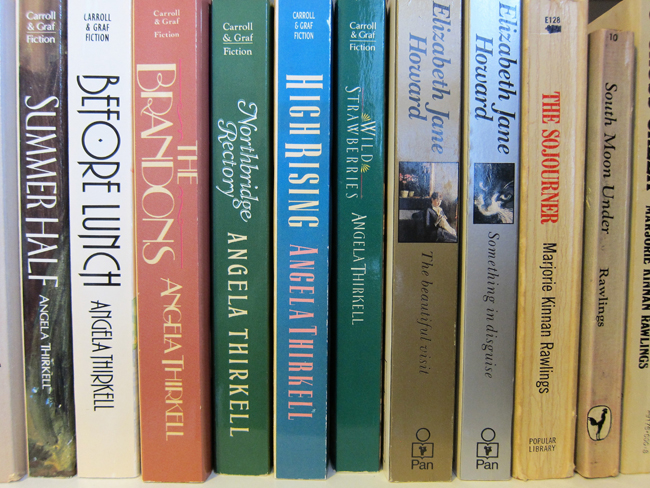 I also read older British authors.  Just look at Frances Hodgson Burnett's autobiography, The One I Knew the Best of All.  This copy, that I paid less than $9, was given to "Agnes, from Mamma, Christmas 1893.  A tea-worthy book if ever there was one.
In January I dip into the novels of Angela Thirkell, best known in the 1930s and 40s for her satirical look at rural village life.  Elizabeth Jane Howard's Cazalet Chronicles is another favorite.
When I'm not reading British books, I'm watching British television.  I just finished Season 2 of "The Crown," and am champing at the bit for Season 3.  Until it's out in DVD, I'll be satisfied with biographies of the royal family.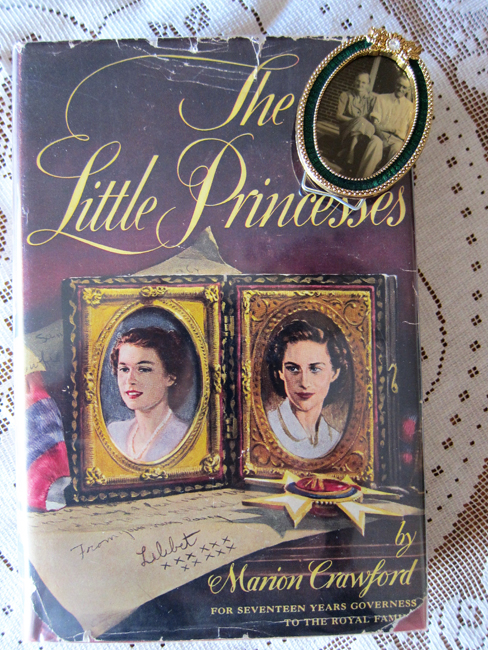 The title of this post comes from T.H. White's memoir England Have My Bones.  T.H. White was born in British India at the turn of the century.  Like most children of colonial parents, he was sent to school in England.  He is best known for The Once and Future King, a series of four novels about King Arthur.  You might know The Sword in the Stone from the Disney movie.  His children's book, Mistress Mashem's Repose, is a classic.
I revisit all these books each winter and discover new ones (eagerly awaiting my reserve library copy of The Gown by Jennifer Robson, about the women who made Princess Elizabeth's wedding dress), teacup by my side.  Join me in a cuppa?