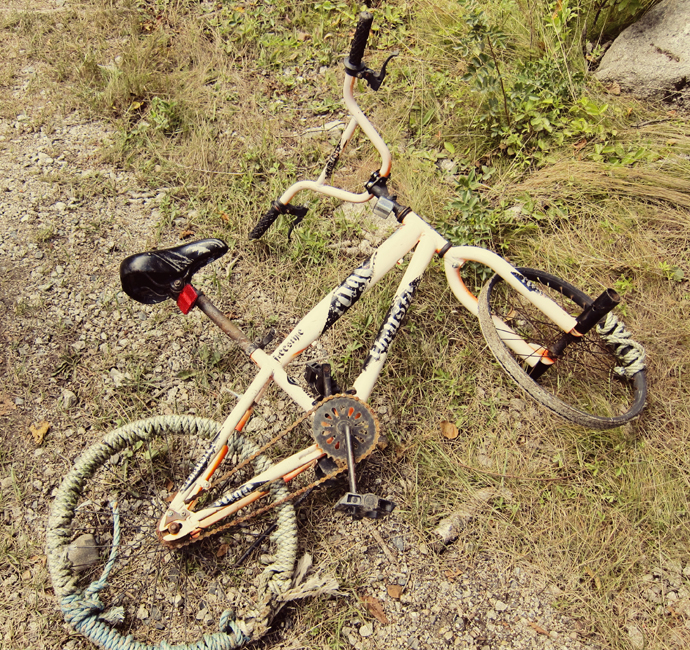 Last week I wrote about being "between selves," referencing an essay by writing teacher, Heather Sellers.  I'm still mining that essay, "The Wizard in the Closet," which is about how Sellers' FSU writing mentor, Jerome Stern, shaped her into a writer (and a person).
As Stern's grad assistant, Sellers often ran errands for him: "picking up a writer at the airport, dropping off a poster at the printer, hanging flyers on bulletin boards, getting a book from the library."  And when she returned, Stern always asked her, "What did you notice?  What was interesting?"
Most of us don't notice much of anything when we're doing errands because we aren't looking for anything interesting.  We're just in a hurry to buy rolls for supper, mail a package, fill up the gas tank, grab a latte at Starbucks.  Only something extraordinary would make us pay attention, like falling into a sinkhole.
Sellers' professor insisted that she take note of what was happening and find the story in it.  "He taught me that all writers are essentially travel writers . . . Only after shaping the trip into a narrative could you honestly say, 'I'm back.'"
I took Stern's advice to heart.  The next time out, I'd pay attention and find the story.  As it so happened, my husband and I went to lunch at a café in Spotsylvania Courthouse, a new place for us.  I sat down, ordered a BLT without the T and not much L, and checked out the scene.  My gaze locked on an older couple sitting in the booth across from us.
The man wore the county uniform of John Deere cap, flannel shirt, suspenders, green work pants, and brogans.  His wife had on a long knit skirt, a red flowy top, and sequined Converse sneaks.  Pinned in her dyed black hair were two coral roses.  Neither had any teeth, but that didn't hinder them from chowing down burgers and chili while keeping up a brisk dialog with each other and a chatty waitress.  Immediately I fixated on them.
My husband changed seats with me so I could observe better.  I peeked around my menu.  My ears practically bent forward like tuning forks so I could eavesdrop.  Amazingly, the woman talked about museums.  I itched to take their picture and record their conversation in a notebook.  But I didn't have my camera or even a scrap of paper with me.  What kind of a writer goes out unprepared?
I ate my BLT, forking out the still-too-much L, as the couple finished their meal.  Although they'd cleaned their plates down to the shine, the woman asked for doggie bags.  I watched as they carefully scraped bits into Styrofoam boxes, poured dregs of sweet tea into to-go cups.  When they left, the exotic air in the café leaked out into the autumn day.
What did you see? Jerome Stern would ask me if I were his student. I imagined myself proudly relating a colorful description of the farmer and his festively-dressed wife.
What happened? Stern would press.  I'd stammer that they ate and talked and packed a doggie bag before leaving.  Even telling it in my head, it sounded skimpy and anecdotal.
I glanced around the café.  A line of crayoned placemats hung like pennants from the counter.  One child had a drawn a cross and the word Faith.  Another showed a sleek racecar.  The woman in the booth behind us grilled the waitress about every single ingredient in her order.  I cain't touch dairy.  A group of retirees in badge-studded VFW hats grumbled over politics. Why hadn't I noticed all this before?
In my search for story, I'd chosen to focus on the curious and strange, ignoring the fact the rest of the restaurant offered up a whole novel on a platter.
What happened? Well, that part is up to me.
The couple aren't characters by themselves (maybe they are, but you know what I mean); not until I let them interact with others in the café.  Or give them lives outside the café.
Suppose they get into a beef with the non-dairy woman over the rights of cows?  Suppose their granddaughter drew the racecar picture on an earlier visit—and they're raising her because her mother is in jail? Or the doggie bags contain their supper for the next few days because today is their anniversary and they splurged?
There are the stories.
Heather Sellers realized her mentor wasn't just trying to get her to observe, but to stretch beyond observation and note-taking.  (What do we do with all those notes anyway?) So she wrote a short story about a character that combined her own traits with those of a fellow student she didn't care for, and gave the character the assignment of breaking up with a fictional boyfriend.  "I made the whole thing up, but it felt like the truest story I'd ever written."
I never got to take a class with the late Jerome Stern (or with Heather Sellers, yet), but I appreciate knowing this new practice however it came to me.
Go out.  Pay attention.  Report back with a story.
Save
Save
Save
Save
Save