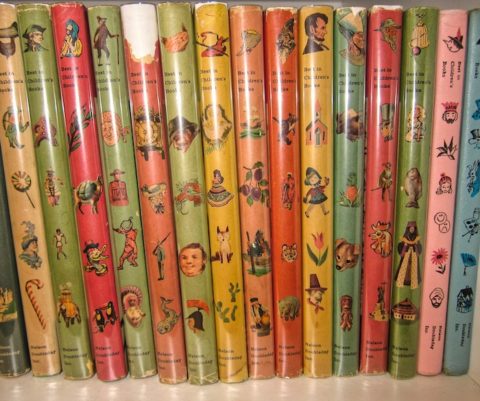 Last night, I wrapped a box of the Boxcar Children books I'd written for a friend's granddaughter.  She is nine and into the Boxcar Children.  I autographed each title, added a note as to why I am not Gertrude Chandler Warner, the original creator of the Boxcar Children, but a ghost writer, revealed a secret "Easter egg" that identifies which books are mine, boxed and wrapped the package in cheerful Snoopy paper.  It took two hours to track down the books, autograph, and wrap.  I loved every minute of it.
As I tied the ribbon into a bow, I remembered that many years ago I launched my own "books in the classroom, books in the home" literacy program.  In the late 1990s, I read about Dolly Parton's Imagination Library.  In her program one free book was mailed each month to registered children in Sevier County, Tennessee, until those children reached school age.  I was so inspired, I decided to start my own program.
I had visited southwestern Virginia on many school visits.  My father was from Saltville in Smyth County, and I always felt I was coming home.  I'd seen the school libraries.  Many had books that were out of date.  But the enthusiasm of the reading teachers, librarians, and the kids themselves followed me home after each trip.  If only there was some way to give each child a book to keep, like Dolly Parton's program. 
But I had no way of reaching individual children.  After much thought, I decided I would send a box of books to a classroom each month.  The students would share the books during the school year.  At the end of the year, each student would chose a book to take home.  In 1998, Book Buddies was born.
At our new Borders bookstore, I chose 30 paperback children's books for fourth graders.  Then I picked a school in southwestern Virginia and mailed the box to a fourth-grade class.  A letter to the teacher explained my program. 
And that's how I became a Book Buddy to random elementary classrooms in my native state.  I filed paperwork to achieve non-profit status to make sure I was legal.  I had an illustrator friend design a logo and printed stationery.  My license plate read BKBDDY.  I was all in. 
I cut large muslin squares and signed them to add to each book box.  Quilts with author's signatures were a thing back then.  I'd autographed many squares for schools around the country.  I hoped my Book Buddy schools would send muslin squares to other children's authors and stitch their own quilts.
Month after month, year after year, I sent out boxes.  I loved going to Borders and carefully choosing the best books.  I loved going to the post office to ship boxes filled with books and my hope that each child would become a reader.  I reviewed children's books so I could sometimes send hardcover books.  When I spoke at conferences in other states, I mentioned the program.  Sometimes cartons of donated new books landed on my porch.  Our extra bedroom was turned into the Book Buddy room where I stored, catalogued, and packaged monthly deliveries. 
I kept records of the schools and classes and asked only that the teacher return my self-addressed, stamped postcard so I knew they had received the books.  Sometimes I got packets of letters from the students.  I answered each letter, even the one from a boy who said he would read the book he got after he and his dad went for a truckload of sawdust.  Hey, you've got to have your priorities.  But as time went on, I received fewer class packets.  The SASE postcards weren't mailed to me.  I wondered if something was wrong.
At the 2003 annual state conference of school librarians, where I was asked to sign books, I looked up to see five women approaching.  When they circled my table, I smiled.  They did not smile back.  Their spokesperson told me bluntly they did not need my charity.  Stunned, I didn't know what they were talking about.  Then I realized they meant Book Buddies, and they must have believed I was some upper middle-class do-gooder from Northern Virginia. 
I explained I had ties to southwestern Virginia—my father's side went back nine generations—and when I was growing up the only books I owned were 25 cent Golden Books.  I knew how important it was to have books in the home, no matter where you lived.  But those librarians made it clear I should stop sending "charity" boxes.  I ran to the ladies room and cried.
That fall Hurricane Isabel tore through Virginia.  Hard hit was the little seaside town of Colonial Beach.  When I learned the elementary school had suffered severe damage, I packed up my room full of books, drove to Colonial Beach, and gave them to the school.  Later, I was presented with a certificate of gratitude.  I was glad to help, but it was a sad ending to my beloved program.
These days, I feel distanced from my readers.  I don't do many school visits any more.  Schools plead budget cuts (though there seems to be plenty of funds for sports) even after I've cut my rates by half.  I miss being around kids, miss their energy and enthusiasm.  I especially miss letters from boys who promise to read their new books after they go get truckloads of sawdust.