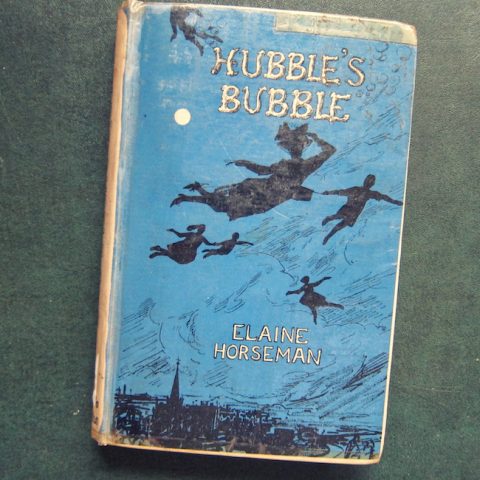 I've been delving into my home library since March.  Just yesterday I chose a vintage children's book, an ex-library copy of a book I'd read (from a public library) when I was a kid.  Look at the regulations pasted on the inside cover—particularly the last paragraph.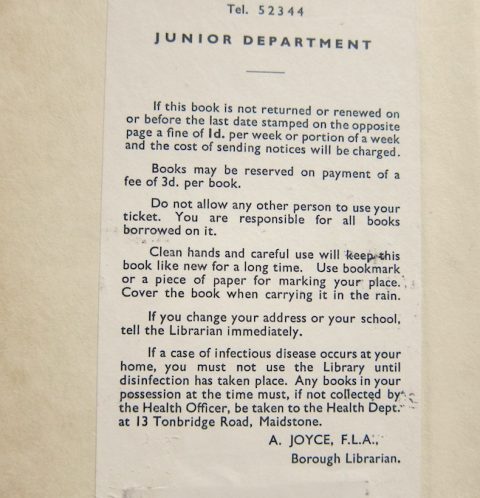 As much as I'm enjoying my private library, I miss browsing in my public library.  That's where I find books I don't know about, and stumble on new research topics.  I refresh our library's home page, hoping for reopening information.  The question isn't so much when our libraries will reopen, but how. 
Apparently, priority isn't on books as much as public access computers.  Those computers are vital for people who can't afford the Internet and need them for job-seeking and other services.  A recent article in the Washington Post suggests that books, DVDs, tables and chairs will be shifted (reduced) to reconfigure the spacing between computers for social distancing.  
I understand that browsing won't be possible since the number of people at any given time inside the building must be limited.  I understand that print-lovers like me might be leery of viral transmission from books.  But the article also suggests that people who prefer digital formats—and that number has grown during the pandemic—will switch to e-books and libraries will be keen to accommodate. 
Reopening a public building where so many people congregate and use so many types of services is an unwieldy and gargantuan task.  The American Library Association rightly emphasizes public and employee safety, but policies seem to be left up to individual library systems.  The public libraries in Arizona might screen patrons with temperature checks.  A public library in Pennsylvania is considering special hours for seniors and people who are immunocompromised. 
I've been envious of those libraries that allowed patrons curb-side service—ordering a book online and picking it up.  When our library system closed, there was no warning (so we couldn't check out books for the duration), no way to return books, and we can't even put holds on books.  While our library system does offer many online services, digital access has no appeal to me.  I'm on my computer most of the day and text with family in the evening.  Enough screen time!  My eyes won't stand to read books or magazines online in my off hours.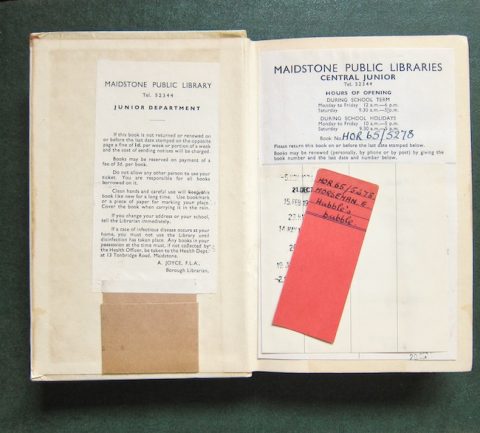 When our libraries do reopen, I realize we won't be going back to the way things were before.  "Covid-19 might forever change the library experience, but it will never destroy the spirit of discovery and learning at the Cleveland Public Library," CPL Executive Director and CEO Felton Thomas Jr. said.  I hope he's right.
After 9/11, the world of travel and security was forever changed.  I'm old enough to remember air travel before 9/11.  Heck, I'm old enough to remember when air travel was a pleasant experience in which people dressed up, the seats were roomy, the food was real and served graciously. 
The most alarming part of the Washington Post article is this: when state and federal budgets are cut, public libraries are among the first to get the ax.  They are considered "nonessential."  The director of the St. Josephs Public Library predicts they will not receive any state aid next year. They won't be alone.  I worry about the employees who will be laid off or have reduced hours.  I worry about cut-back collections.
I've always said—and have backed up my belief by giving pro bono talks to any public library that invites me—that the free library system is our greatest democratic institution.  The library saved my life and has saved countless others.  It's a place of refuge.  It's the center of our community. 
The new normal, whatever form it takes, will be an adjustment for us all, and not just temporarily.  I learned to live with TSA regulations when traveling (though I'll never get used to tiny airline seats and a bag of pretzels tossed at me).  I'll learn to adapt to the library's new requirements.  
I'm eager to leave my at-home bubble and drive to the Salem Church Branch of the Central Rappahannock Regional Library just down the road.  Right now, curbside pick-up sounds wonderful.