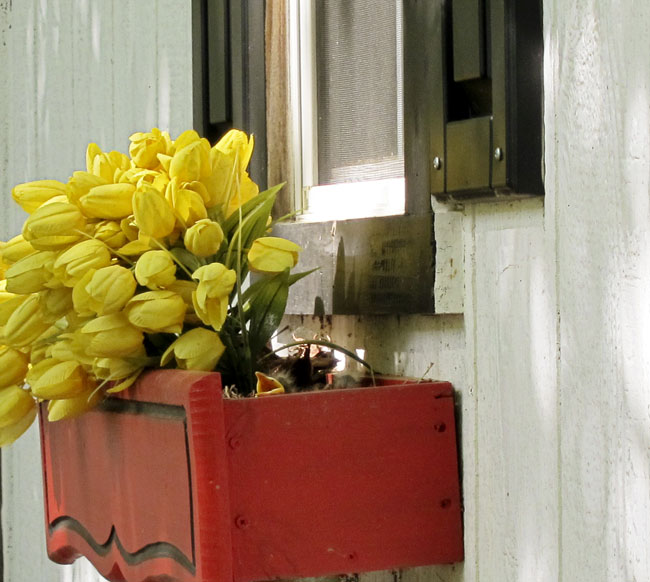 They were fine yesterday, being fed, stirring in the nest.  But I noticed squirrel activity in our yard.  I went out and drove them off a few times.
This morning I sensed the silence.  Then I watched the nest, good long minutes.  No parent feed-relay.
I walked out just now to the shed.  Peeped over the ledge of the window box. And down into the nest.
Empty.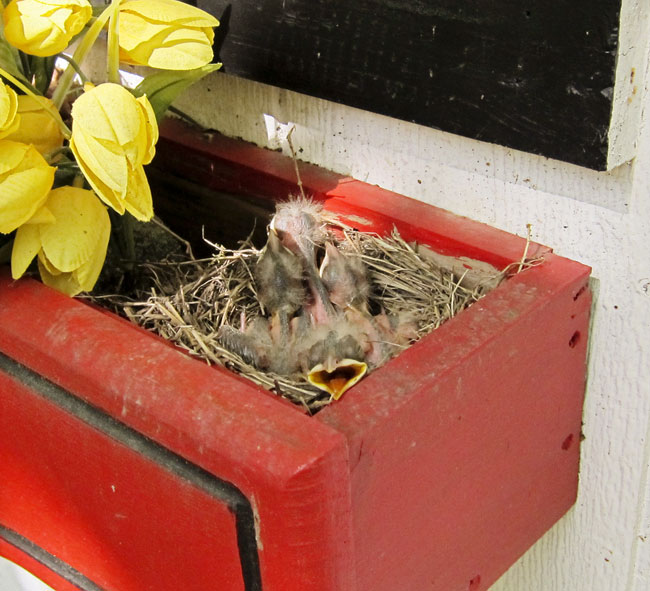 I won't show a photo of the empty nest because it's too sad.  I'll bring the nest in and save it.   Scott and Zelda are around.  She'll rebuild in another site and they'll try again.  These photos are from yesterday.
It could have been an owl, though I suspect squirrels.  They were in the trees around the shed when I checked the nest.  I look at them hard.  They just folded their paws and looked back at me.