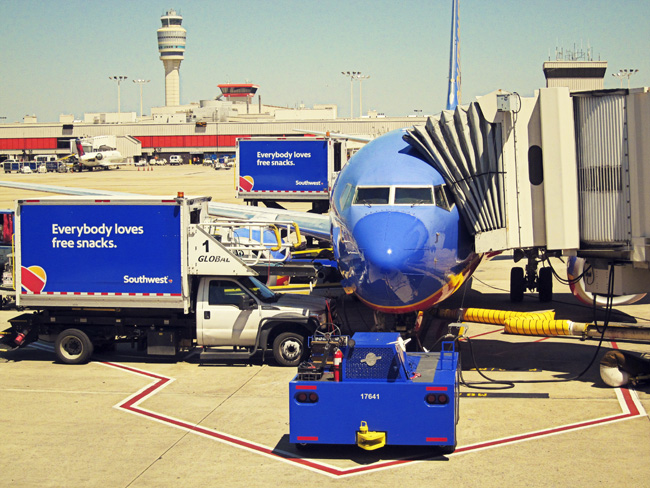 Sometimes we're not ready to leave home, go on a business trip, or even go to the grocery store.  We're that involved with spring chores or our work.  But sometimes we feel misaligned, out of plumb, ripping out rows of work to get back on track.  Those times we're eager to get away, breathe different air.
On Friday I left the air of Virginia—chilly and mizzling—to fly to Kansas, where I was giving a workshop for the Kansas SCBWI.  I flew out of Richmond and took a connecting flight from Atlanta for Kansas City.  Even with the awfulness of air travel (boarding is the worst), everyone wore the air of going someplace.
I made sure I had a window seat so I could see the Mississippi.  The rumpled Appalachians and Ozarks smoothed out and there was the great river.  Southeastern farms, laid out crazy-quilt style, gave way to neat, nine-patch Midwestern designs.  You could pull those farms over your shoulders like eight-hundred thread count bedcovers.
From the airport I walked out with my hostess, Sue Gallion, into clean bright air.  My allergies stayed on the other side of the Mississippi so I took a deep lungful.  Sue, the advisor for the Kansas region, took me under her capable Midwestern wing.  We became instant friends.  As we drove south, I watched Kansas roll by.  I heard birds I didn't know.
This is a clean, neat, well-organized state with manicured municipal lawns and four-square buildings.  Even the weeds, if there were any, behaved.  It occurred to me that Sue, who planned my trip so quickly and efficiently I'm still flabbergasted, reflects the orderliness of her home state.  Kansas people don't mess around.
Kansas doesn't mess around when it comes to barbeque, either.  At Jack Stack, where I was taken to dinner, not only is it acceptable to eat like a registered hog, but expected.  I did not disappoint.
Saturday I led a workshop on writing chapter books and middle grade fiction for nearly 60 people, but it seemed more like chatting with family.  Everyone was Midwestern nice, but I learned too, from this lively, funny, and smart bunch.  All too soon it was over.
Sunday I waited for my ride to the airport outside in crisp early air.  Mourning doves were nesting on a beam next to the hotel entrance.  The female mourning dove fluttered off the nest after incubating the eggs all night.  The male took over for the day shift.  Then Teresa, librarian/writer dynamo, picked me up.  Doves cooed as I closed the car door.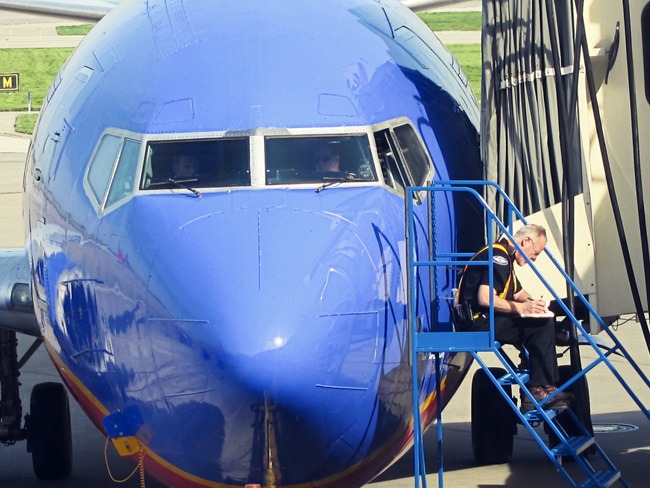 At my gate, I watched a technician clean the cockpit windshield.  It never occurred to me that jet windshields need cleaning, or that someone does it with a rag.  The air around the bright blue plane shimmered.
Once onboard, I settled in my seat to read.  I didn't need to look out the window.  Kansas had realigned my out-of-plumb self and cleared my vision.
In Richmond, I walked out into hot, humid air.  While I was gone for three days, spring had slipped away and summer jumped up in its place.  Trees flew new leaves like flags along the I-95 corridor and weeds cheered.  I wasn't in Kansas any more.
I slipped back into my home state and embraced the messy, verdant green, the cacophony of familiar birds multi-tasking.  I eased back into my work, energized, and didn't drop a stitch.