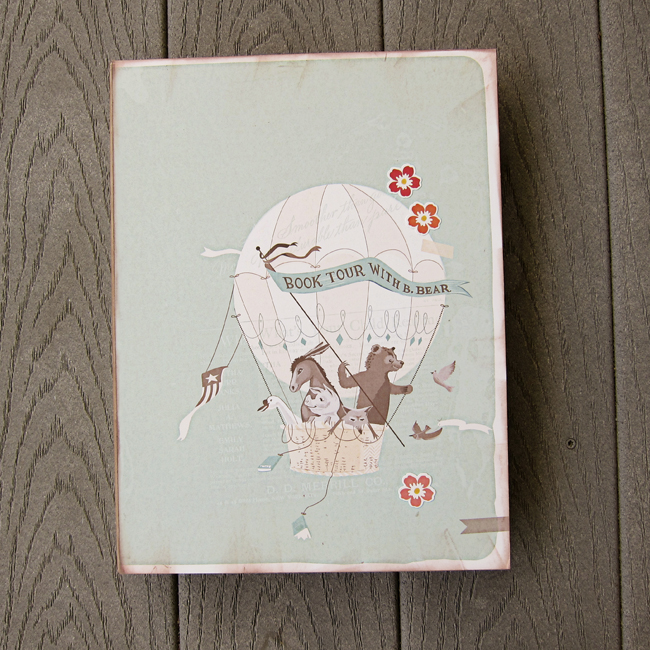 For a fiction workshop, I asked participants to bring in childhood books that influenced them to become a writer.  Naturally, I did the assignment myself.  Choosing the books was easy, but they felt insubstantial in my hands, vintage hardbacks that lacked the heft of, say, the last Harry Potter.
When it came my turn to talk, I figured I'd stammer excuses for their shabby, old-fashioned, stamped jackets.  ("Well, this is the way library books looked in the fifties.")
I wanted to tuck my beloved books in a box to keep them safe, like baby robins fallen out of a nest.  Really, what is a book, but ideas, adventures, people, and places protected by cardboard, shaped like a box?
I carried this notion with me on a trip to Michael's, where I found a sturdy box with a jigsaw of little boxes stacked under the front flap.  I knew just what I'd do with this prize: showcase my favorite books in an assemblage.
At FedEx Office, I color photocopied the book covers, reduced them several sizes, then dashed through A.C. Moore's miniature section to collect tiny endowed objects.  Next, I happily sorted through my scrapbook and ephemera stash for just-right window dressing.  I glued on paper, adding the objects.
Pictures and trinkets were pretty, but not enough.  The box needed words to set the stories—and their meaning—free.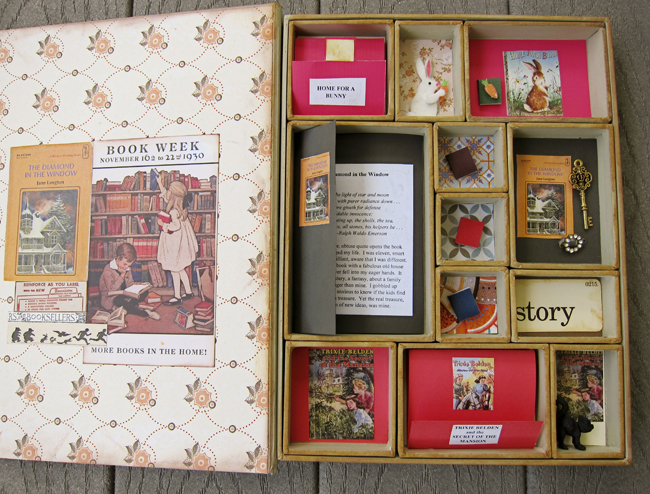 I typed quotes and notes into strips folded accordion-style.  Margaret Wise Brown's Home for a Bunny gently reminded me that once I had lived "under a rock, under a stone."  Like the bunny, I had no home of my own until I was five.  This was my first book, my first experience in identifying with a character.
The title of Trixie Belden and the Secret of the Mansion contained "secret" and "mansion," words that made my heart thump.  Trixie lived in the country like me, and had to work in the garden, like I did. Trixie stumbled into mysteries and I did, too, when I furiously scribbled whodunnits in fourth grade.  Just like that, I became a writer.
The Diamond in the Window opens with a quote from Emerson: "On him the light of star and moon/Shall fall with purer radiance down…/Him Nature giveth for defense/His formidable innocence;/The mounting up, the shells, the sea,/All spheres, all stones, his helpers be . . ."  At eleven, I skipped those words, but I didn't ignore the small lessons from Emerson and Thoreau sprinkled throughout this fantasy/adventure/family/mystery story.  This book changed my life.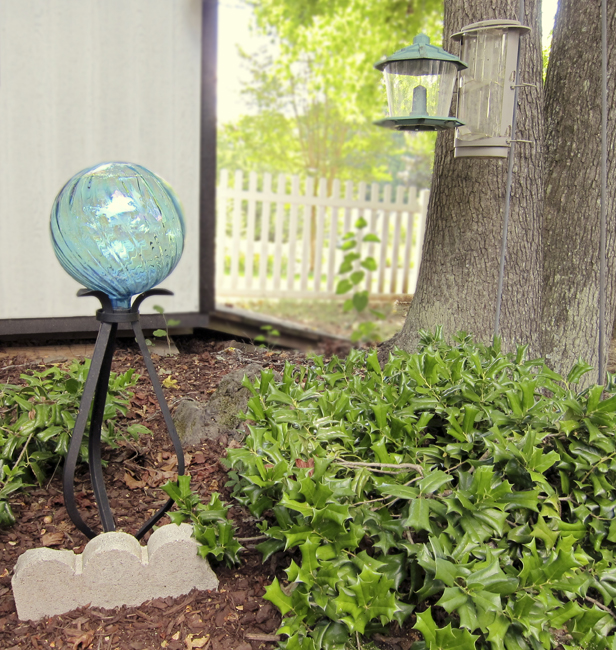 I had to be married on Valentine's Day, after the "Bride of Snow" chapter (and I was one, too, in three feet of snow!).  Our powder room has a Henry Thoreau theme and we have a gazing globe ("The crystal sphere of thought") in our back yard, like the Hall family.
With some thought and imagination, a book box can be a tangible book report.  Supplies required: a cigar box, construction paper, glue, and a favorite book.  A box covered in red construction paper could represent Wilbur's barn.  A lid could replicate the map of Hundred Acre Wood.  Or Mr. Lemoncello's library.
Making my book box helped me slow down and think about what my favorite books meant to me.  How Diamond in the Window led me to the works of Thoreau and Emerson, inspired me to look up from the printed page and truly see the great sphere of our world.
I still fill my pockets with rocks, pick up shells at the beach, and stare at the stars.  I wonder if the rocks were broken off from ancient glaciers, and what happened to the sea creatures inside the shells.  The shells and rocks stay in jars and boxes.  The stars cannot be contained, thankfully.
Save
Save