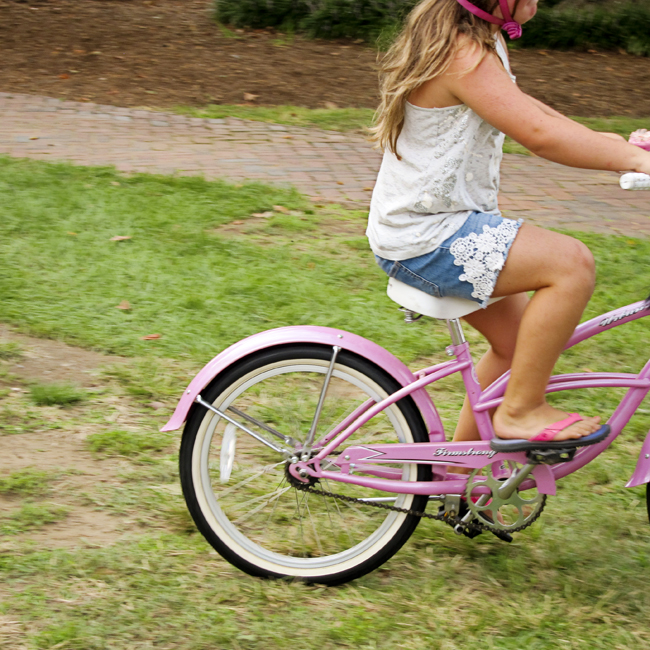 Once, when I discussed my work-in-progress middle-grade novel with my agent, I told her the character was eleven.  "Make her twelve," she said.  "But eleven-year-olds aren't the same as twelve-year-olds," I protested.  "Those are different ages."  "Make her twelve," she insisted.  "The editor will ask you to change it anyway."
I didn't finish the book (don't have that agent anymore, either).  The age argument took the wind out of my sails.  I understood the reasoning—create older characters to get the most bang for the middle-grade buck by snaring younger readers.  Better yet, stick the character in middle school.
The true middle-grade novel is for readers eight to twelve with some overlap.  Chapter books for seven- to ten-year-olds bisect the lower end of middle grade.  "Tween" books, aimed at twelve- to fourteen-year-olds, straddle the gap between MG and YA.  If my characters are twelve, I hit the middle grade and tween target and everybody wins.
Maybe not.
At our public library, I pulled more than a dozen new MG novels off the shelves.  Opened each book, checked the age of the main character.  Twelve.  Twelve.  Eleven!  No, wait, turning twelve in the next chapter.  While the characters and stories were all different, there was a sheeplike sameness reading about twelve-year-olds.
It worries me publishers contribute to pushing elementary school children as quickly as possible into middle school.  Where are the MG books about a ten-year-old character?  An eight-year-old character?  Ah, now we've backed into chapter book territory.
Supposedly, kids prefer to "read up" in age.  This assumes that, say, fifth graders want to know what to expect when they're in eighth grade.  (Lord help them.)  Reading about a character who is two or three years older might generate anxiety in some readers.  And they may disdain shorter, simpler chapter books.
In the past, before publisher and bookstore classifications, age wasn't much of an issue.  Wilbur is the main character in Charlotte's Web, although the book opens with Fern saving him.  Fern is eight, a fact mentioned on the first page.  Does anyone care what grade Fern is in once he lands in Zuckerman's richly-depicted barnyard?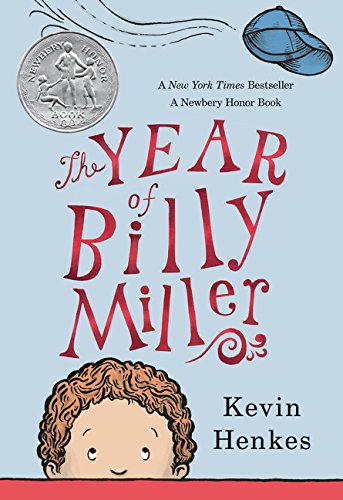 More recently, Kevin Henkes broke the "age" barrier with his terrific middle grade novel, The Year of Billy Miller (2013).  Fuse 8's Betsy Bird compared it to Beverly Cleary's Ramona books.  Billy is seven and starting second grade, a character normally found in a briskly-written, lower-end chapter book.
Yet Billy Miller clocks in at a grand 240 pages.  Bird praises Henkes, "[He] could have . . . upped his hero's age to nine or ten or even eleven.  He didn't.  He made Billy a 2nd grader because that's what Billy is.  His mind is that of a second grader . . . To falsely age him would be to make a huge mistake."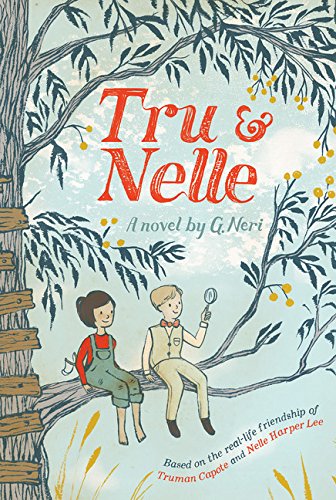 Author G. Neri took on a bigger challenge.  In Tru & Nelle (2016), the characters are seven and six.  This hefty MG explores the childhood friendship between Truman Capote and Harper Lee.  Neri chose fiction rather than biography because, as he states in his author's note, "[This] story was born from real life."  He didn't shy away from writing a lengthy, layered book about a first and second grader.
We need more books featuring eight-, nine-, ten-year-old characters that are true middle grade novels and not chapter books.  Children grow up too fast.  Let them linger in the "middle" stage, find themselves in books with characters their own age.
Let them enjoy the cycle of seasons, "the passage of swallows, the nearness of rats, the sameness of sheep." Soon enough, they'll race away from the barnyard and rush into middle school.
Save
Save
Save
Save