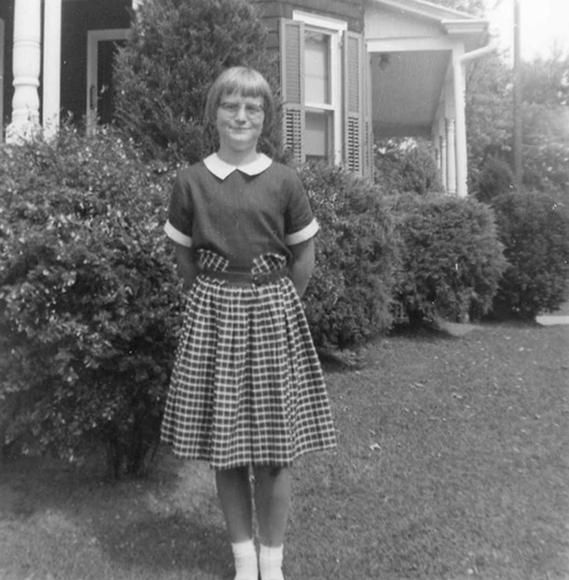 Something was wrong.
Sick of being buttoned-up, jammed-up, grown-up, I tore out in the Little Red Truck, down a wide-open highway, windows down, eating a Twix bar, CD player blaring Waylon and Willie in "Good-hearted Woman."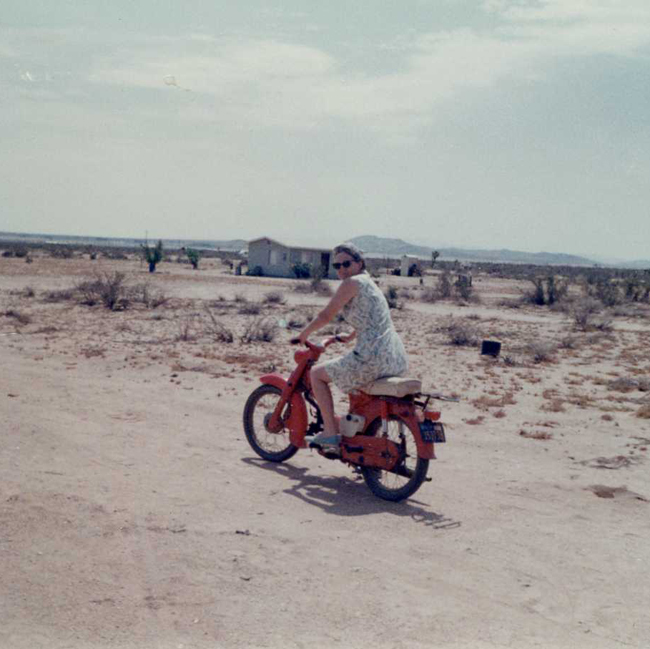 It wasn't too long before I met the girl who used to drive barefoot down tree-dappled backroads, sipping the dregs of a Pink Fink Slurpee, Neil Diamond's "Brother Love Traveling Salvation Show" blasting from the a.m. radio.  My redneck didn't-give-a-damn self.  How I've missed her.
Spring brings planting sprees, cleaning spurts, and spells of restlessness.  We stand at the edge of summer, one leap from quarry-deep memories of "laying out" and evening jaunts to nowhere in particular, while we declutter the garage and tackle weeds.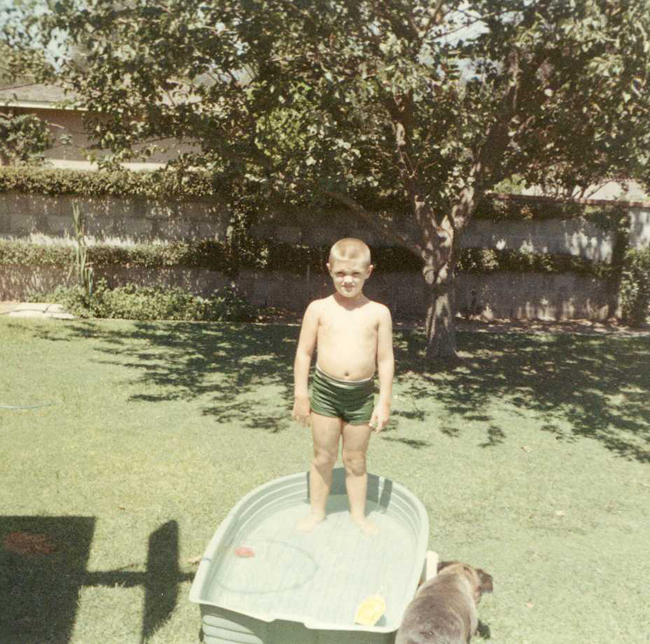 At night I hunt that summer girl in my dreams.  The brick rambler where she grew up is there (last night a forest of cellphone towers rose up in place of our woods), yet bumbling around inside is a nearly-sixty-four-year-old woman, confused and disoriented.  The woman is confused and disoriented awake, too.  Her memory is failing.  Huge chunks of her past have crumbled to dust, like slabs of ceiling plaster fallen onto a concrete floor.
When we sold my childhood house in 1990, my husband took photos of each empty room, every forlorn corner.  The other day I came upon those pictures.  When did Mama change the kitchen counter?  Was the linoleum always that color?  Pictures don't lie, but they didn't match the images in my head, patched-together fragments from actual life and night-time stumblings toward a ghostly home.
Last night I finished Dimestore: A Writer's Life, the memoir by my favorite writer, Lee Smith.  Smith's novels are like going home, even if you've never set foot in Appalachia.  In the chapter entitled, "A Life in Books," Smith speaks of the joy in her work:
     For the time of the writing, I am nobody.  Nobody at all . . . though I say I am no one at all, my every sense is keen and quivering.  I can smell the bacon cooking downstairs in my grandmother's kitchen that winter morning in 1952.  I can see the bright blue squares of the kitchen wallpaper, bunches of cherries alternating with little floral bouquets . . . my grandaddy's Lucky Strike cigarette smoke still hangs in the air, lazy blue, though he is already up and gone . . .
     I am there now, and I want to stay there.  I hate to leave that kitchen and come back to this essay.
I know exactly how she feels.  It's a harder trip for me to find our old kitchen, but necessary.  You see, I left something important in there.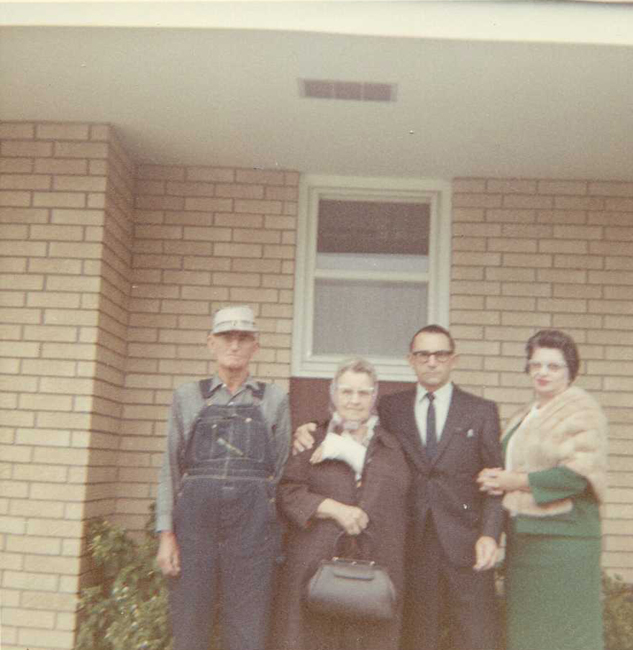 In her memoir, Smith recounts Eudora Welty's visit to Hollins College where Smith was a student.  Lee Smith hadn't read any of Welty's work, but she high-tailed it to the library after Welty's reading.  Eudora Welty opened a path for Smith to follow, much as Smith slashed a trail for me.  In her own memoir, One Writer's Beginnings, Welty said, "My imagination takes its strength . . . from what I see and hear and learn and feel and remember of my living world."
Lee Smith quit writing frivolous stories about stewardesses and evil twins and began writing "plain stories about country people and small towns," her own 'living world.'  What Welty and Smith call "plain stories" I call kitchen table stories.  The ones we told around the table after supper.  The ones I've forgotten.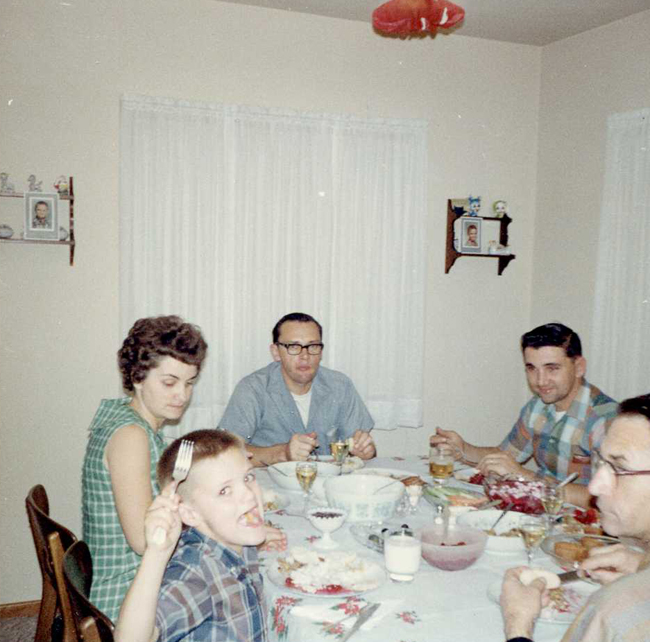 My work depends on tracking down that kitchen.  Lately my writing has felt stale.  My characters seem less like real kids and more like actors directed on a stage.  Part of this is driven by a trend towards over-sophistication, a thicket of "swirly" covers in the children's section of Barnes and Noble, and other factors that have led me to stray from writing truthfully and directly to my audience.
On that drive, I stopped at an antique shop, one of the best ways to jog my memory.  The shop was divided into booths, some set up like old-timey kitchens.  I lingered by Formica tables laden with Melmac plastic or green Depression glass dishes.  Picking up a copy of The Moffats, a 1941 children's book by Eleanor Estes, I read the first lines:
     The way Mama could peel apples!  A few turns of the knife and there the apple was, all skinned!  Jane could not take her eyes from her mother's hands.  They had a way of doing things, peeling apples, sprinkling salt, counting pennies, that fascinated her.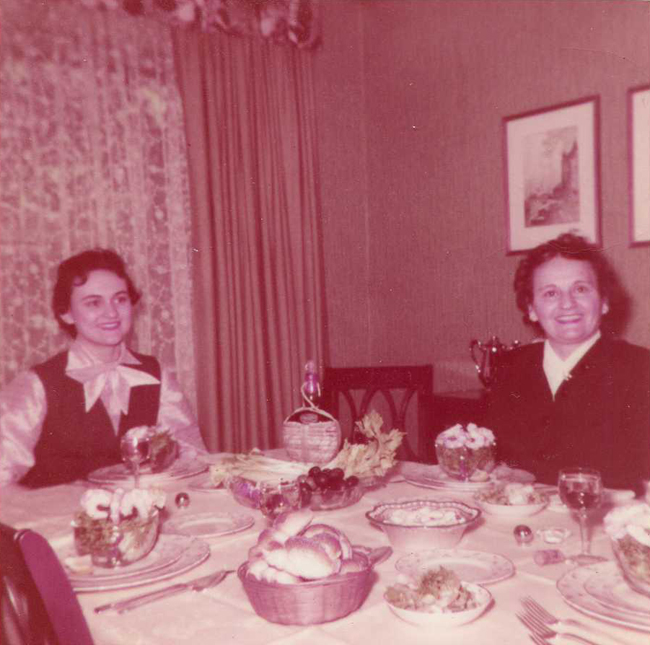 I closed my own eyes as joy pierced the fog I've learned to live with.  I owned this book in paperback, all of the Moffat series, in fact.  But I carried the wonderful old hardcover to the check-out.  I'd re-read the story of a family steeped in their living world, find my place at the table as nobody, nobody at all, and, hopefully, my salvation, as well.
Photos are from my collection of vernacular snapshots.