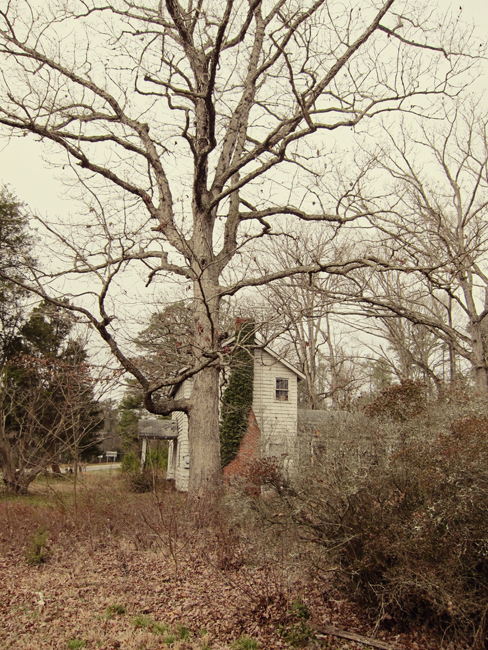 My new planner set the course last week: work, two trips to the library, three trips to the gym.  Time to crack the whip!  Get back in the harness!  But by Thursday, I was sick of my own dictums.  I needed to get away from my desk, my office, my house.  The wheels of the little red truck needed to spin on distant pavement.
I felt at sixes and sevens.  Already the new year seemed to be sliding away.  I wanted to work.  I wanted to not work.  A break was in order.  So we hit the road for Westmoreland County, far enough away to feel we'd actually gone somewhere, close enough that I could still get in a half day's writing.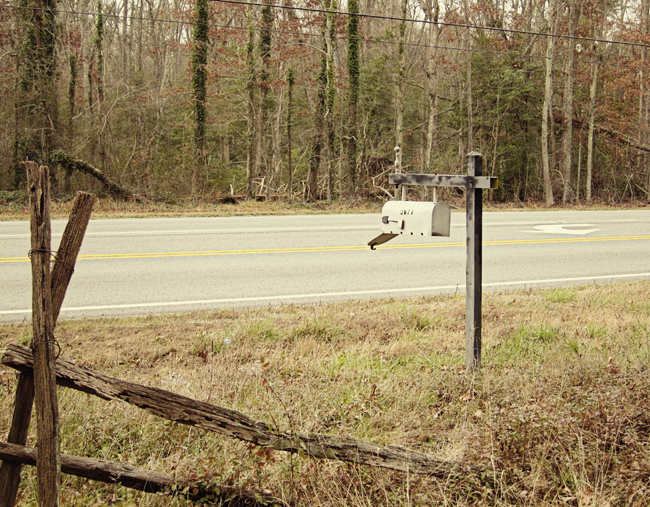 Hundreds of gray-backed seagulls, driven inland from the Potomac River, gossiped in cropped corn fields.  Silos and cellphone towers shouldered heavy clouds, pushing the leaden ceiling higher as we drove east.  Bungalows napped like cats around a wood stove.
My camera finger itched.  Donna Hopkins had photographed a house along this stretch.  I wanted to see it, too.  After parking the little red truck, I crunched through years of fallen leaves to the back door.  It opened easily and I slipped inside.  Maybe I'd find the answer to my restlessness in those chill-damp rooms.
What I found was an all-too-common story:  an old place rented by people who dropped behind on rent, were most likely evicted, and packed in a hurry.  The house next hosted squatters.  And then . . . no one.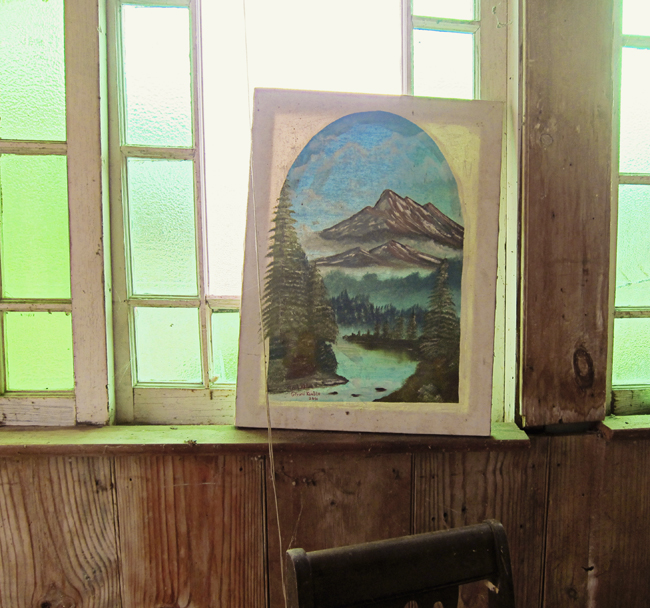 My footsteps echoed on plywood rotted through in spots, revealing a flooded basement below.  Dark water mirrored my face, wavery with indecision and conflicting desires.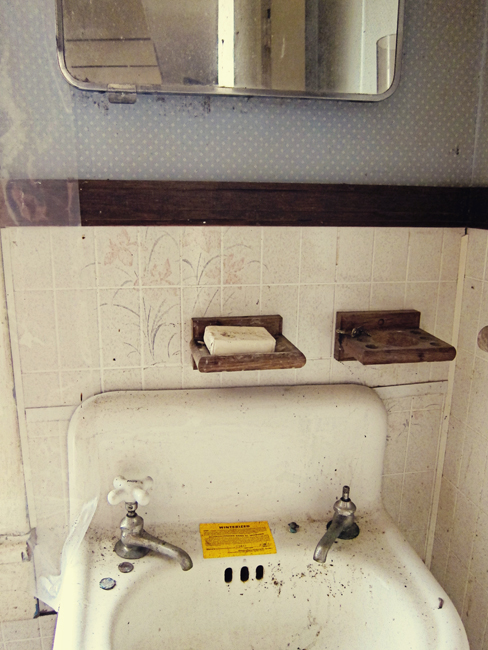 I left the house, aware I'd asked for more than I deserved.  Did the family who once lived there get what they deserved?
Maybe the people who left behind Christmas ornaments bought shiny new bulbs for a real pine tree in the corner of their own living room.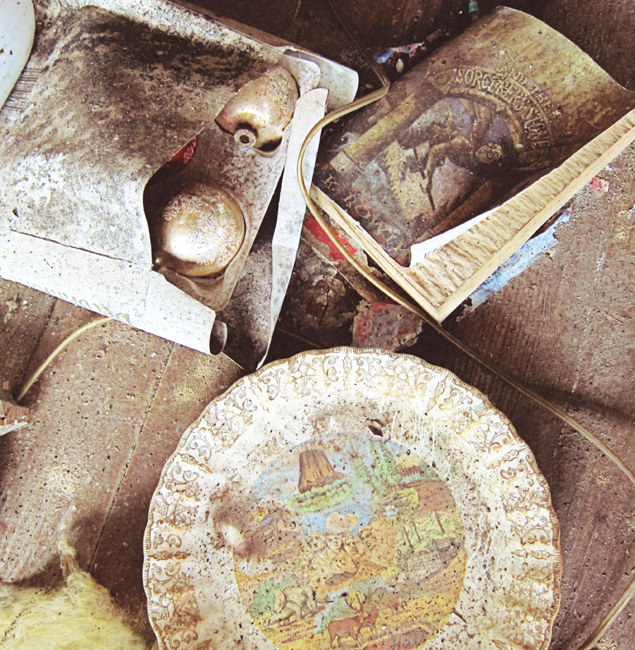 Maybe they nailed a horseshoe over a doorway, prongs up to hold only good luck.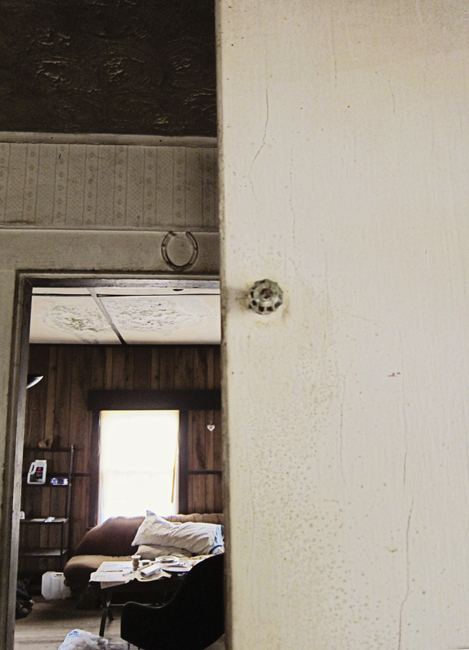 I hoped they were safe and warm.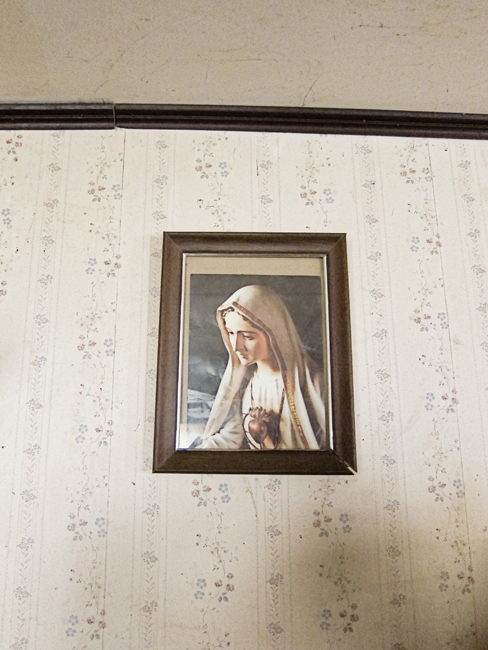 On the road again, we stopped in the tidy little town of Montross.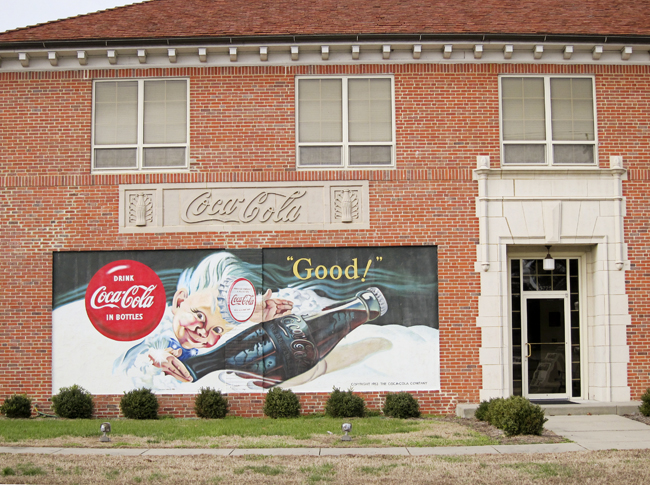 We ate lunch in The Art of Coffee, a former gas station.  My sandwich came with carrot sticks and a chocolate chip cookie, which made me feel cherished, like a second-grader opening up a packed lunch from home.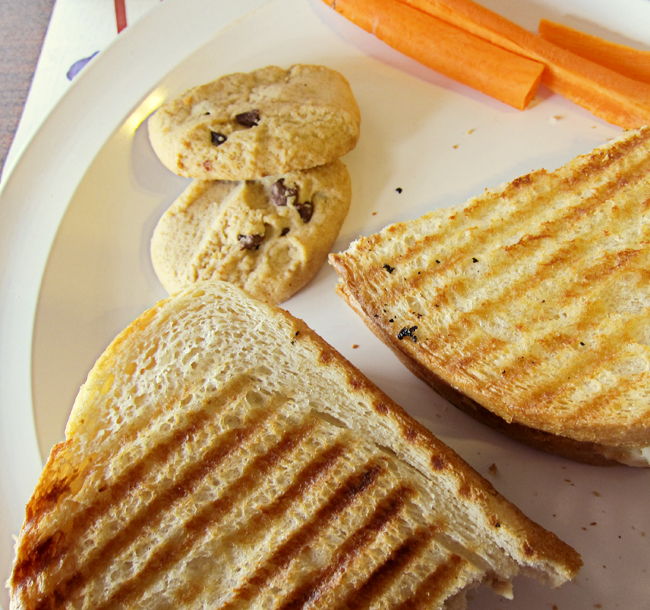 Small pleasures pushed back the January-ness of the day, a cup of soup, a cookie, a different point of view.  On the drive back home, the clouds parted and blue limned the flat horizon.  My outlook brightened.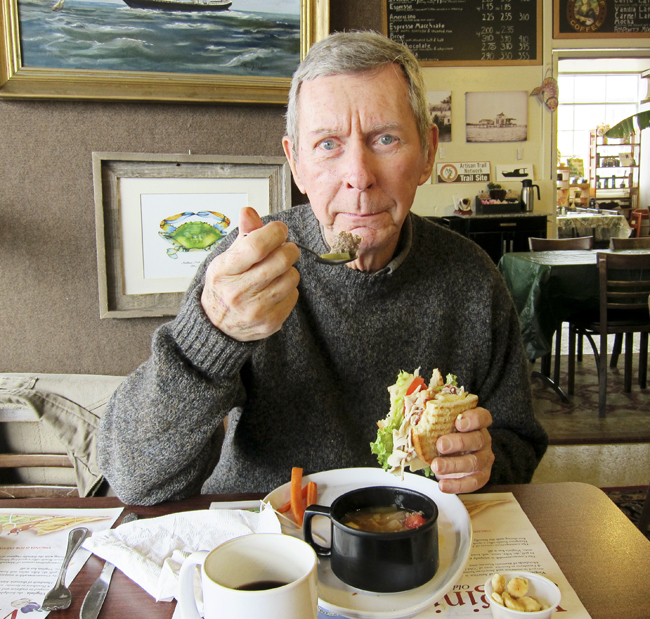 Rebecca Solnit says "We treat desire as a problem to be solved . . . though often it is the distance between us and the object of desire that fills the space in between with the blue of longing."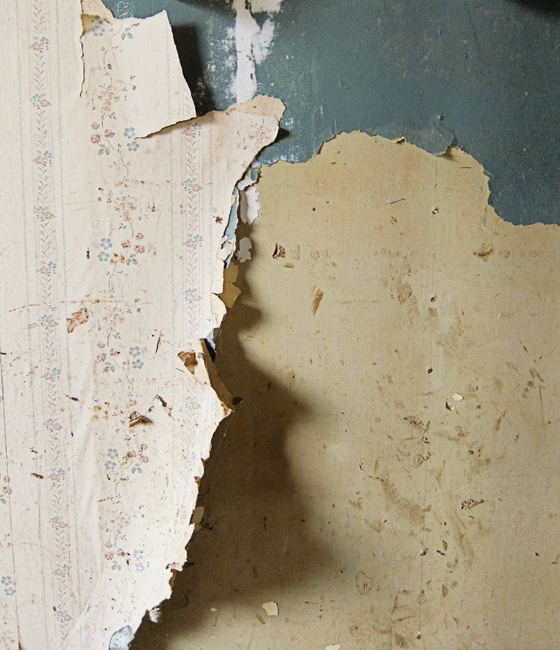 Truck wheels followed the pavement to our house, where the cat wanted his own lunch, my work waited, and the distant blue faded, becoming the next blue just beyond.